MISSION/HISTORY
Alliance For Children is the children's advocacy center serving all of Tarrant County. Since 1992, over 63,000 children have benefited from Alliance For Children's teamed investigations and coordinated approach. Alliance For Children is a nonprofit organization that operates child-friendly centers located in Arlington, Fort Worth, Hurst and Lakeside. It is our mission to protect Tarrant County children from child abuse through teamed investigations, healing services and community education.
Alliance For Children is a fully accredited member of the National Children's Alliance® , a membership association of over 700 children's advocacy centers and is a founding member of Children's Advocacy Centers™ of Texas . 
---
STAFF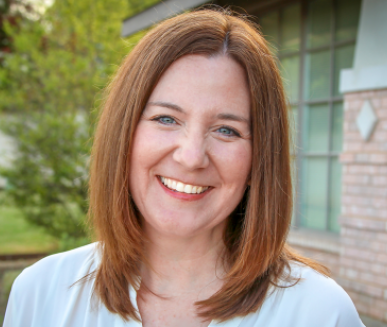 Julie Evans, Chief Executive Officer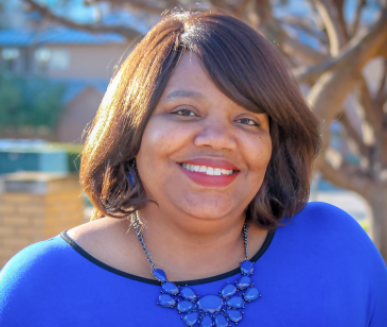 Elaina Blount, Chief Financial Officer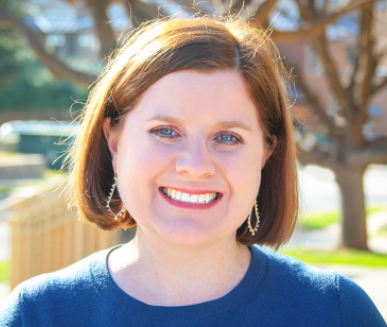 Shellie Velasco, Chief Program Officer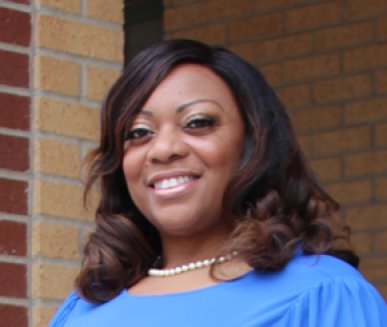 Dr. Antoinette McIntosh, Director of Culture and Human Resources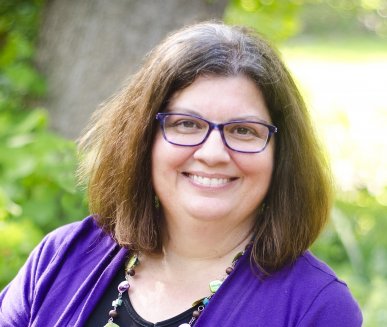 Diana Davis, Director of Clinical Services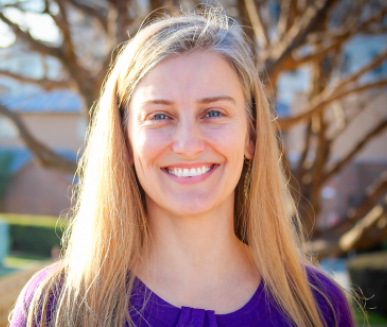 Lindsey Dula, Director of Program Services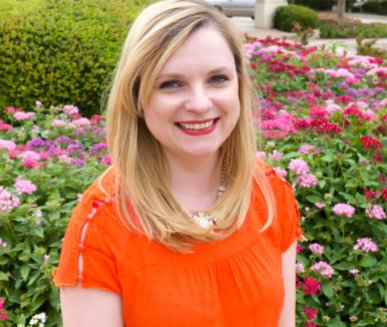 Katia Gonzalez, Director of Training and Team Relations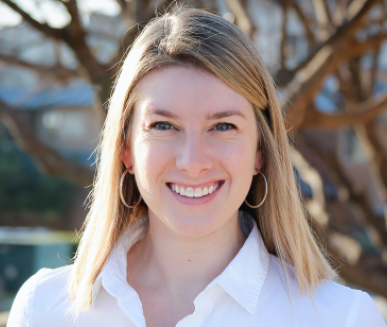 Paige McNamara, Director of Advancement
To contact Alliance For Children staff, please call the center closest to you:​
Arlington Center
817.795.9992
Arlington Clinical Counseling Center
817.989.9075
Fort Worth Clinical Counseling Center 
817.334.0588
Fort Worth Center
817.335.7172
Northeast Center
817.427.3110
Northwest Center 
817.367.9745
---
BOARD
Executive Committee
Tanya Merlino, President
Konrad Halbert, Treasurer
Regina Vasquez-Espinosa, Secretary
Nick Stanley, Vice President of Advancement
Ryan Williams, Vice President of Facilities
Kathryn Wilemon, Vice President of Governmental Affairs
Henry Robinson, Member at Large
Chief J.T. Manoushagian*, Member at Large
Board Members                        
Haley Adams - Pinwheel Society non-voting liaison
Debbie Boudreaux*
Kelly R. Burke
Frank Cappuccio
Ronnita Carridine
Lieutenant Chris W. Daniels*
Pam Dodson
Debbie Fulwiler
Catherine Goodman
Chelsea Adler Griffith
Cheyenne Haddad
Jamie Holderby
Lieutenant Cameron Huggins*
Will Johnson
Nina Jones
Jeff Leaverton
Steve Lewis
LeeAnn Marks*
Lori McCarty
Melinda Nag
Cathy Norman
Paula Roberts
Captain Mickey Shelley*
Tom Stallings
Chris Taylor
Bill Vassar*
Monique Waggoner – Jr. League of Fort Worth, non-voting liaison
Dr. Wesley Wampler
Brook Whitworth
The Honorable Sharen Wilson*
 
* These board members are partner agency employees who have been appointed to serve by their respective agencies. They are voting members.
---
LOCATIONS


Arlington
1320 West Abram
Arlington, Texas 76013
 Phone: 817.795.9992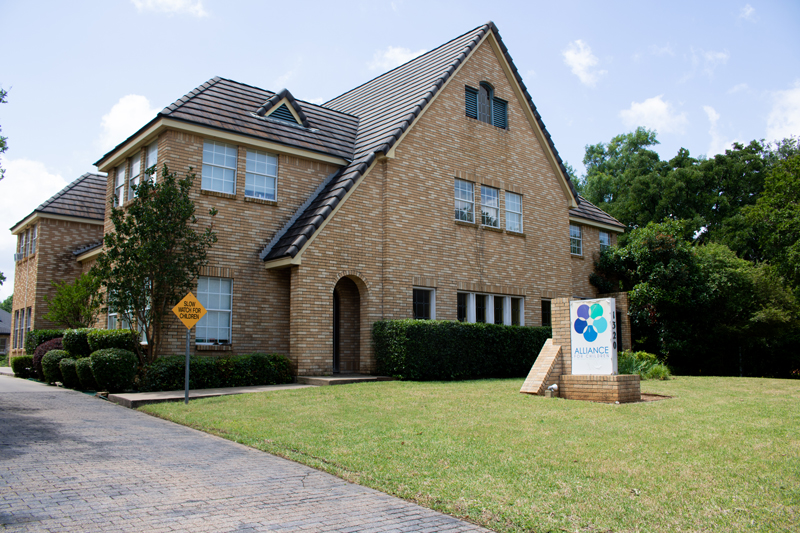 ---


Arlington Clinical
301 S. Center, Suite 412
Arlington, Texas 76010
 Phone: 817.989.9075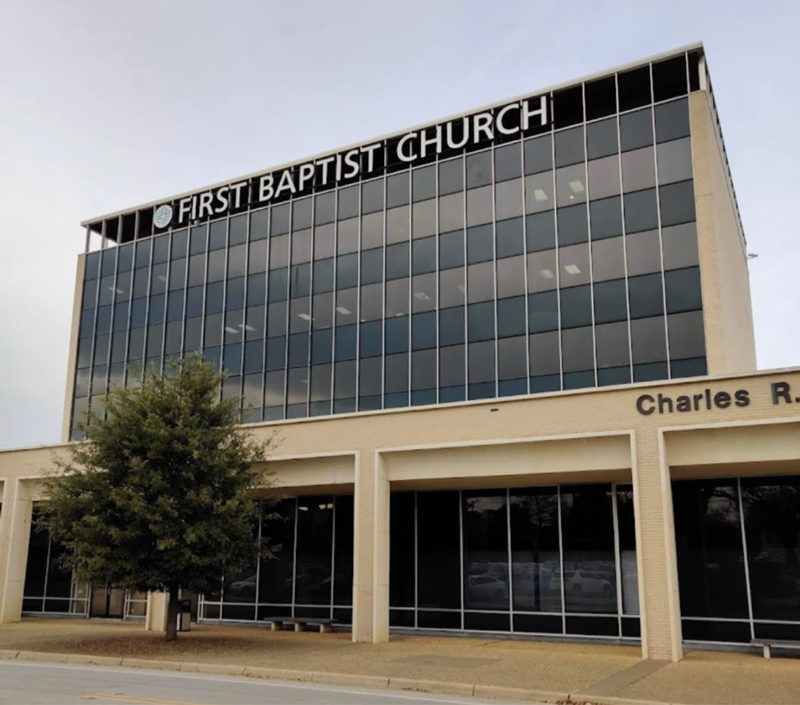 ---


Fort Worth
3609 Marquita Dr.
Fort Worth, Texas 76116
Fort Worth Main Line: 817.335.7172 
Fort Worth Clinical: 817-334-0588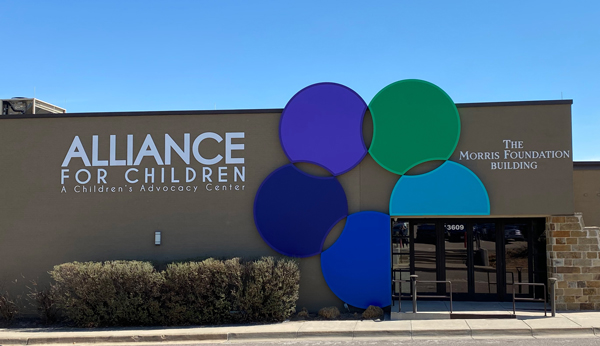 ---


Northeast
837 Brown Trail
Bedford, Texas 76022
Phone: 817.427.3110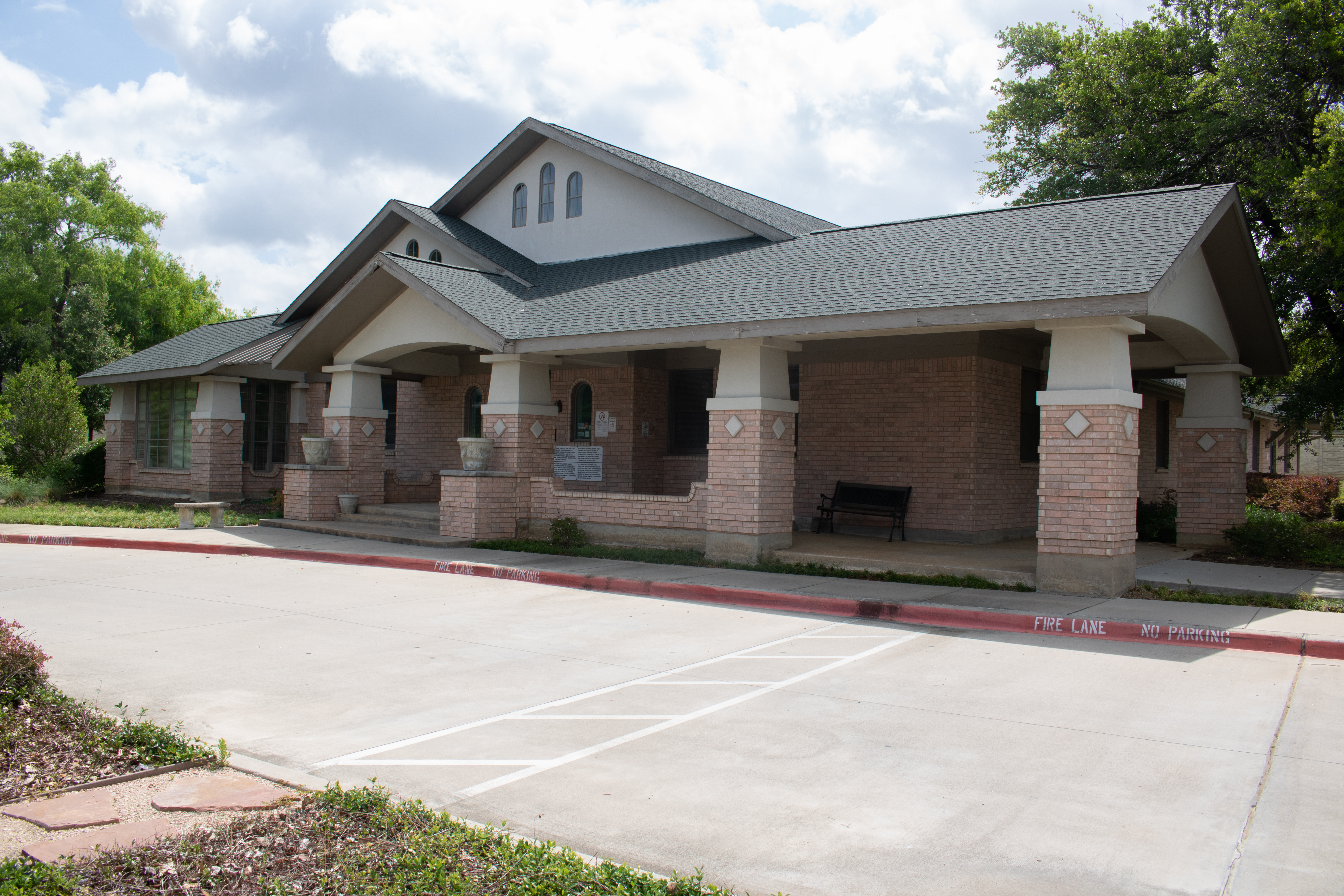 ---


Northwest
8401 Jacksboro Highway, Suite 600
Lakeside, Texas 76135
Phone: 817.367.9745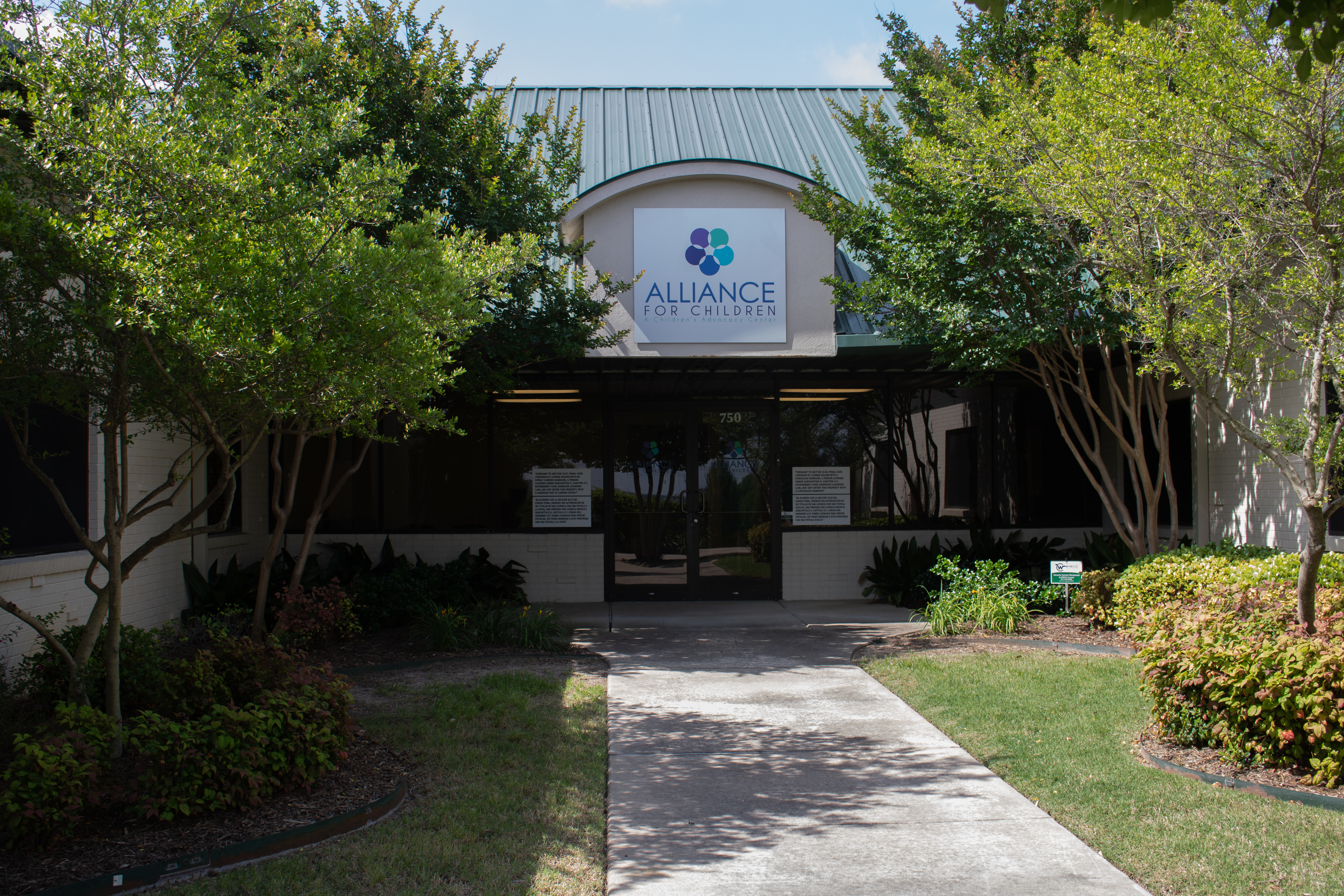 ---
---
NEWS/MEDIA
---
OPERATIONAL REPORTS
---
FAQ
1
What is Alliance For Children?
Alliance For Children is a non-profit 501(c)3 organization. Our mission is to protect Tarrant County children from child abuse through teamed investigations, healing services and community education. We use a coordinated, multidisciplinary teamed approach to child abuse investigations that allows us to lessen the trauma to child abuse victims and provide timely, supportive services to children and their protective caregivers.
2
What agencies are part of the multidisciplinary teams?
Alliance For Children's multidisciplinary partners include: Texas Department of Family and Protective Services, Cook Children's® Medical Center, JPS Health Network, Tarrant County Criminal District Attorney's Office, Tarrant County Juvenile Services, Tarrant County Sheriff's Office, ACH Child and Family Services, and the Police Departments of Arlington, Azle, Bedford, Benbrook, Blue Mound, Burleson, Colleyville, Crowley, Dalworthington Gardens, Euless, Everman, Federal Bureau of Investigation (through partnership with the National Children's Alliance), Forest Hill, Fort Worth, Grand Prairie, Grapevine, Haltom City, Hurst, Keller, Kennedale, Lakeside, Lake Worth, Mansfield Independent School District, Mansfield, North Richland Hills, Pantego, Pelican Bay, Richland Hills, River Oaks, Saginaw, Sansom Park, Southlake, Watauga, Westover Hills, Westworth Village, and White Settlement.
3
Why is Alliance For Children necessary?
Before Children's Advocacy Centers existed, children were often "re-victimized" through unnecessary and repetitive interviews due to each agency's independent process. The multidisciplinary teamed approach to investigations helps overcome these problems by reducing child trauma and enhancing the investigation, resulting in a more supportive environment for child victims and their families and a higher number of convictions for offenders.
4
Who does Alliance For Children serve?
Alliance For Children serves children up to the age of 18 who are victims of sexual or physical abuse, neglect or witnesses to violent crime. Alliance For Children serves over 2,500 each year and has served over 63,000 children since opening our doors in 1992.
5
How is Alliance For Children different from other agencies?
Alliance For Children is the only nonprofit agency in Tarrant County directly involved in child abuse investigations.
6
How much do services through Alliance For Children cost?
Alliance For Children services are at no cost to the clients we serve.
7
What services does Alliance For Children offer?
Our team provides the following services:  forensic interviews, case management, individual and group counseling, prevention education and multidisciplinary team coordination.
8
What is a Forensic Interview?
The goal of a forensic interview is to gather pertinent information from children in a neutral, non-leading, developmentally sensitive, and legally defensible manner. Our team of Forensic Interviewers are experts in speaking with traumatized children and are specially trained to talk with children in a one-on-one setting and in a child-friendly way while trying to make them feel comfortable during the process.
9
How are children referred to Alliance For Children?
Children are referred to Alliance For Children through the Texas Department of Family and Protective Services and local law enforcement agencies.
10
How do I report child abuse?
Texas State Law requires that ANYONE "having cause to believe that a child's physical, mental health or welfare has been or may be adversely affected by abuse or neglect" MUST report the cause immediately. Failure to report child abuse is a misdemeanor punishable by law. Texas Family Code, Chapter 261. 
To report suspected child abuse call 1.800.252.5400.