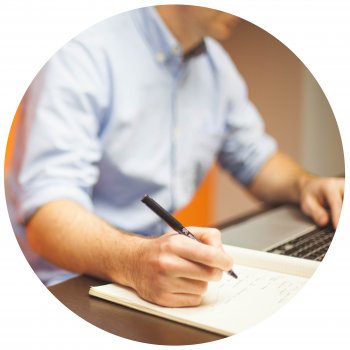 Job Openings
Clinical Therapist (Bilingual English/Spanish)
Position available with Alliance For Children for a Clinical Therapist. The Bilingual English/Spanish Clinical Therapist will be responsible for scheduling appointments and providing individual counseling services to child abuse victims and protective adult caregivers at their designated facility under general supervision of the Clinical Supervisor.  Clinical services to be provided in-person and virtually.
 
Minimum Requirements:
Master's degree in social work, counseling or related field with a current Texas license as an LMSW, LPC-I or LMFT-A: LCSW, LPC or LMFT preferred.
Must be trained in TF-CBT and be knowledgeable of other EBP's.
Must possess strong communication and documentation skills.
Must have two years of experience working with child abuse victims in a clinical setting.
Must be comfortable leading groups in the absence of a contract therapist or if asked to take on and lead a weekly group.
Bilingual English/Spanish required.
Must have valid driver's license and proof of liability insurance if driving for agency purposes.
Must successfully complete annual criminal and civil background checks.
Able to maintain confidentiality and present in a positive, professional manner at all times.
Able to maintain composure and professionalism under pressure of deadlines.
Regular and reliable attendance.
Personal qualities of integrity, credibility, and dedication to the mission of Alliance For Children.
 
 
Application:
To apply, email resume and cover letter detailing your qualifications and interest in the position to HR@AllianceForChildren.org with "Clinical Therapist, Your Name" in the subject line.  Questions specific to this position may be directed to Christy Vela at cvela@allianceforchildren.org.  No phone calls, please. For a job description, click here.
 
Alliance For Children provides equal employment opportunities (EEO) to all employees and applicants for employment without regard to race, color, religion, sex, national origin, age, disability or veteran status.
---
Internships
We are not currently accepting internship applications. Thank you for your interest.