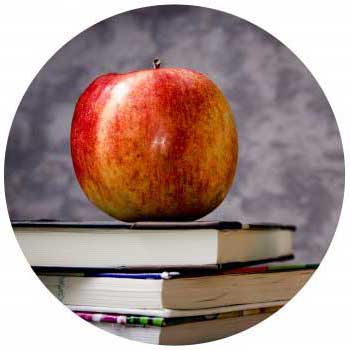 Alliance For Children is committed to providing high quality prevention education and awareness programs in our community. All of our educational and community outreach is designed to empower adults and children to prevent child abuse. Our team of educators believe that, through prevention, we can raise awareness of the issue of child abuse and lessen the number of victims in Tarrant County.

Our educational programs include:
NetSmartz®
NetSmartz® is an interactive, educational safety resource developed by the National Center for Missing and Exploited Children® and the Boys and Girls Clubs of America that teaches children and teens how to stay safe on the Internet.
P.S. It's My Body! 
P.S. It's My Body! is an innovative, practical safety series for children designed by The Sunflower House to teach and reinforce the three R's of personal safety: Recognizing, Resisting, and Reporting.
To schedule a NetSmartz® or P.S. It's My Body! presentation, please email Katia Gonzalez.
Stewards of Children® 
This is a revolutionary training program that educates adults to prevent, recognize, and react responsibly to child sexual abuse, and motivates them to courageous action. The Stewards of Children® program is designed for parents and organizations that serve children and youth. The training is two hours and we provide CEU's for Social Workers, Licensed Professional Counselors, Licensed Marriage and Family Therapists, nurses and teachers. The training also meets all minimum requirements for daycare and summer camp staff.
If you have a group of 20 or more and would like to have the training brought to you, please email Katia Gonzalez.
Upcoming dates include: 
Thursday, October 11th 2pm-4pm
Arlington Alliance For Children
1320 West Abram, Arlington, TX 76013
Saturday, November 10th 9am-11am
Fort Worth Alliance For Children
908 Southland Avenue, Fort Worth, TX 76104
Community Outreach and Education
General Presentations are conducted to raise awareness of the issue of child abuse and what Alliance For Children is doing in Tarrant County. These presentations can range in length from 15 minutes up to one hour.
For more information about our Community Engagement Program, please email Shellie McMillon.