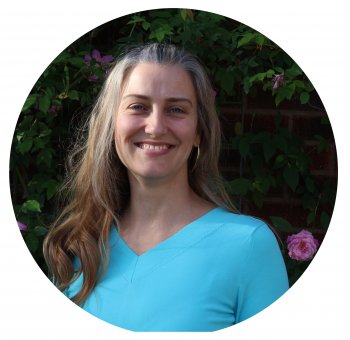 Child sex trafficking has been a highly discussed topic around Tarrant County over the last 3 years, in large part due to more education and awareness around this issue.  Alliance For Children has been part of the fight against child sex trafficking for over a decade, when we first partnered with Fort Worth Police Department and dedicated investigators to protect victims in this heinous crime.  What do we know about child sex trafficking?  The victims are hard to find, as they often are being hidden or keep themselves hidden due to the trauma bonds with the perpetrator.  They experience fear and misconception of what will happen if they come forward, thinking they may be in trouble versus being recognized as victims.  Of the 2,564 children we served last year, Alliance For Children served 15 victims of child sex trafficking.  Of the 15 victims, 100% of them experienced child sexual abuse prior to their trafficking victimization.  EVERY ONE of those 15 children.
  
How can we help?  We work as a team.  That includes agencies beyond the dedicated case coordination and specialty services Alliance For Children has, but includes Department of Family and Protective Services, law enforcement, the Tarrant County Criminal District Attorney's Office, our partners at Cook Children Medical Center's CARE Team and the SANE Team at JPS, Tarrant County Juvenile Services, and victim advocates.  Each one of those partners has put dedicated effort into working together because keeping children safe and supported is what MUST be done.  It is a calling, not just a job.
  
I have been talking to a team regarding a child who has been a victim of child sex trafficking.  She has run away multiple times, and among several things, needs a forensic interview, which is where I will serve this child.  She has been working with a team of people, including key investigators across Texas with Department of Family and Protective Services, as she has run from city to city.  She has had the same law enforcement investigator since her initial recovery, a great detective who is invested in her and her safety.  The last time we talked about her, she had just been recovered from another runaway, for which we were relieved, as she is currently in safe place.  The detective told me that one time he had talked to her, she asked, "Y'all don't know me.  Why do you care about me?"  It was inconceivable that people she didn't know would care.  I can't wait to meet her, listen to her, and demonstrate how much we DO care.  Because we do.
If our community wants to STOP child sex trafficking, one of the most powerful ways we can do that is to stop child sexual abuse. Child sexual abuse and child trafficking have the same dynamics of power and control, access and opportunity. With 100% of the child sex trafficking victims Alliance For Children has served reporting having been sexually abused PRIOR to their trafficking, we know that when children do not receive the healing services they need to cope with that trauma, it increases the likelihood of unhealthy coping skills, and can make them susceptible to those that would prey on children.  While most traffickers do not focus on recruiting minors into trafficking, they DO focus on recruiting the vulnerable.
For each child, every time, we want to make every effort to serve to the best of our ability and wrap that child in the services and care each child deserves.  I hope, in your own way, you can support our efforts!
About the Author
Lindsey Dula has been working in the field of child abuse for over 20 years.  She enjoys spending time with family and friends, and can't wait to get back to travelling and going to concerts!