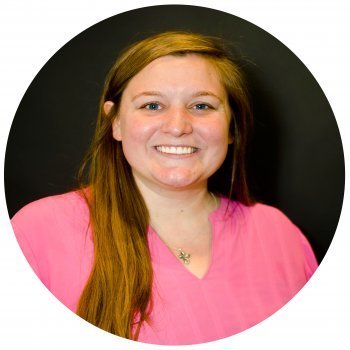 Summer Camp Safety Guide for Parents 

"Perhaps best of all, camps offer kids a chance to feel like they belong. All those goofy chants and team songs, the sense of common purpose and attachment to the identity that camps promote go a long way to offering children a sense of being rooted." 

-Dr. Michael Ungar, Scientific Director - CYCC Network

The memories I have from camp are vividly clear. I can recall our camp motto, the friends and the time spent in the lake. When I was a child, I never thought about the research my parents put into choosing a camp for my siblings and me to attend. Through my work as a Community Educator with Alliance For Children, I have realized there are many safety factors for guardians to consider when selecting a summer camp or program. 
Before considering the camp itself, we must take cues from our children, "Are they ready for camp?" Many children will express interest in attending camp and talk about how eager they are for this experience. If you feel apprehension, consider sending them to a shorter session at first to see how they handle being away from home. Another important aspect to consider is the level of responsibility your children exhibit. Are they able to keep track of belongings? Does this camp require camp money, if so, would they be able to spend it appropriately? 
Not only should we consider our child's readiness, we also want to pay close attention to the policies camps/summer programs have in place for campers' safety. Below are some questions to consider before sending your child to summer camp: 
 
Physical Environmental Safety: Does the camp have a certified lifeguard by the pool/lake? Does the location have secluded areas that kids could go to during "free time"?
 
Bathrooms: During bathroom breaks, are there policies to make sure children are safe? For example, is there always more than one camper going with one adult? How are the bathrooms/showers monitored when kids are using them? Do staff have their own restrooms/showers? 
 
Cabins: How many children are in each cabin? What are the age-ranges in each cabin? What are the policies in place keeping children from sleeping in each other's bunk beds? How many adults must be in each cabin when children are present? 
 
Staff: What training is required for staff? Do they talk about not only physical safety, but personal body safety as well? What is the staff to campers ratio? 
 
Electronics: How often will children be allowed to use their phone? Can they call you whenever they want? If there is Wi-Fi, are there parental filters/blocked sites? Are children allowed to use one another's phones? Can staff call or send texts to campers? Can campers connect with staff on social media? 

When exploring summer camp options, ensuring that the camp has safety procedures in place and their staff are trained is important. It is also important to remember that safety starts at home. Before our children head off to camp or programming, we want them to understand what is and is not appropriate when it comes to personal body safety. Campers should also be able to identify multiple adults at camp they can talk to if there is a problem. For ideas on how to start these conversations, please visit https://www.allianceforchildren.org/section/143.
Camp and summer programs can help instill a sense of belonging and bring out the best in our children. Our hope is that they soak up every minute of fun- in a safe environment! 
About the Author 
Carol Logan is a Community Educator with Alliance For Children. She spends close to 90% of her time in schools located around Tarrant County talking to children about personal body safety, through a program called P.S. It's My Body and Internet safety, through a program called Netsmartz®. When Carol is not at work, she is playing with her dog Bodie and spending time with family.