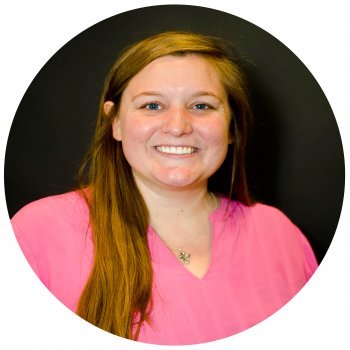 Sharenting
One of the most reassuring things as a parent is seeing that other parents are working through the same things that you and your children are. Social media has provided an opportunity for those with children to share the day-to-day happenings and pictures with family and friends. This concept of sharing details about their children's lives online has been coined as "sharenting." If you are a "sharent," it is important to keep some ket safety concerns in mind. 
Embarrassing photos: When I was growing up, I would bring friends over to my house and mom relished nothing more than showing off pictures of me when I was a baby/toddler. She would show off some adorable pictures, however, there were also some pictures of me that would make my cheeks turn red! With the invention of social media, we share those precious and sometimes embarrassing images, videos and even stories online. We know that the internet is forever, and we also know that cyberbullying is prevalent. We want to ensure that we are not posting anything that could be taken from our pages and used in a negative way toward our children, whether that is through cyberbullying or through companies looking to hire our child in the future. 
 
Personal information: One my of favorite parts of the new school year is seeing all of the sweet pictures from the first day of school! While this is so cute, we want to make sure we are not giving out information regarding where our children go to school or who their teacher is. 

According to a UK study by Parent Zone and Nominet, the average parent shares almost 1,500 photos of their child online before their 5th birthday. When a child is born, we often see parents posting the child's fill name and date of birth. All that is lacking is an address to put these precious youngsters at risk of identity theft or even digital kidnapping (where someone uses your child's image and details to pretend they are theirs). Limiting the amount of personal information given out online is important. 

It is also easy to inadvertently give out information about locations and routines. We may think it is harmless to post a picture of us by the pool, "Waiting for Wednesday's swim lesson to end #LittleSwimmersSwimAcademy." Although a cute post, it reveals where your child is every Wednesday. If you and your children routinely go somewhere, limit the posts about that location. 
 
Avoid pictures of your children without clothes: Although an image of a baby in a diaper or a toddler running around the yard is innocent to well-meaning people, sadly, not all people have the best intentions or motivations. We do not want pictures of our children in swimsuits, diapers or underwear online. Even the use of harmless hashtags like #bathtime or #pottytraining could bring your post to the attention of the wrong people. 
While this list is not extensive, it is important for us to keep in mind these small precautions that can help keep our children safer in the real world and online. For more information about our Internet Safety Programs for children and adults, click here.
References from Online Articles: 
10 Things to Consider Before Sharing Kid Pics on Social Media- By Janine Clements

What are the Rules for Posting Kids' Pictures on Facebook or the Internet?- By Kathryn Hatter

To Dos and Don'ts of Posting About Your Kid Online- By Jacqueline Howard, CNN
About the Author
Carol Logan is a Community Educator with Alliance For Children. She spends close to 90% of her time in schools located around Tarrant County talking to children about personal body safety, through a program called P.S. It's My Body and Internet safety, through a program called Netsmartz®. When Carol is not at work, she is playing with her dog Bodie and spending time with family.