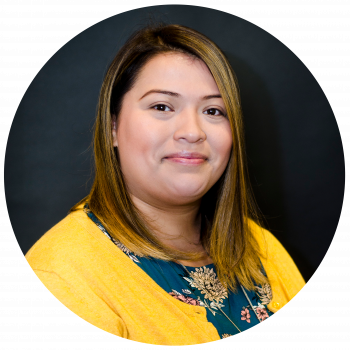 Love Means Kindness 
Valentine's Day is right around the corner! What are ways that you celebrate Valentine's Day? Some can't wait to proclaim their love to their significant other and shower them with flowers, chocolates or special gifts. Love is a wonderful thing to celebrate, and including the children around us on this special day is important. 
Take this great opportunity to teach the children in your life the truest and most beautiful meaning of love; kindness and giving. Finding ways to take the romanticism out of Valentine's Day and create a fun-filled day of warm gestures can be rewarding in itself and may at times cost you little to no money. 
"Kindness is a language that the deaf can hear and the blind can see." - Mark Twain
Below are some suggestions of how to celebrate Valentine's Day with children through kindness by giving back to others and your community: 
Volunteer at a nursing home - Brighten an older person's day by stopping by and reading a book or making Valentine's crafts with someone at your nearest nursing home. 
Post five nice comments on social media - This is an easy challenge and a great way to include teens in the celebration of Valentine's Day by expressing kindness. Encourage teens to write comments about what they admire about a person, whether family or a friend, on social media. 
Make personalized homemade Valentine's Day cards - We do not have to be Pinterest experts to make a sweet, meaningful card. Get creative and make an easy homemade painting or drawing with a sweet comment to remind someone about his or her great qualities. 
Visit a children's hospital near you - Hand out homemade gifts or cards to children who do not have the opportunity to attend their school Valentine's Day party. Many times simple holidays like Valentine's Day can be forgotten when you are hospitalized and nothing says 'love' more than making someone smile. 
Create a fun checklist with your children of 14 kind things to do in February - This can be anything from holding the door for the person behind you, giving a teacher a compliment, or thanking the cafeteria staff. As the days go by, work together by checking off the accomplished tasks. 
Spend a few hours at your local animal shelter - Our furry friends need love too! Toss a ball around, pet, and cuddle the sweet animals at your local shelter. 
Raise money to donate to your favorite cause - Whether you create a donation page online or host a bake sale, there are great ways to give back to your community. 
However you choose to celebrate this Valentine's Day, establish a tradition to help make a positive difference in someone's day. Being kind and giving to others gives us a rewarding feeling and always brings joy to everyone involved. Continue to spread kindness, not only on special holidays, but each and every day and always contribute to making the world a better place. 
"Be kind to one another." - Ellen DeGeneres
Resources:
About the Author
Pera Claros is the Community Educator at Alliance For Children and spends her time talking with children about personal body safety and Internet safety. Pera is passionate about empowering young children and works diligently alongside her team to prevent child abuse in Tarrant County. In her free time, Pera loves spending time with her husband, nieces and nephews.