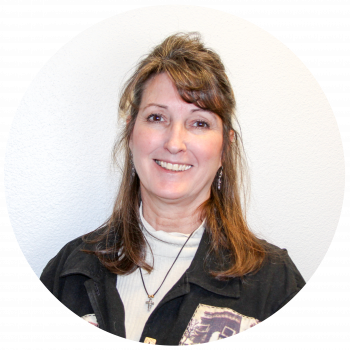 Benefits of Volunteering
We all lead busy lives which can make it difficult to find time to volunteer. So why should anyone consider volunteering? Volunteering is actually recognized by many to be a popular trend among multiple age groups today including students, retirees and everyone in between. In fact, "voluntourism" or "volunteer tourism" is a term coined in recent years to explain a fast growing trend in travel today in which individuals are using their gap year or vacation time to volunteer1. Students are required to volunteer for class service project hours. Leagues and groups are in place and are required to volunteer a certain number of hours as a community or civic duty. Many businesses today encourage employees to volunteer in order to develop community stewardship qualities and sometimes require that they commit a specific number of hours a year to volunteering. The landscape of volunteer benefits and opportunities are certainly growing and changing. 

Personal Benefits
The personal benefits to individuals are often cited as a means to encourage many to get involved. HelpGuide, a nonprofit organization committed to providing mental and emotional resources said this:
"With busy lives, it can be hard to find time to volunteer. However, the benefits of volunteering are enormous to you, your family, and your community. The right match can help you to reduce stress, find friends, reach out to the community, learn new skills, and even advance your career. Giving to others can also help protect your mental and physical health."2
While the benefits noted are certainly valid for consideration, for the purposes of this article, I prefer to focus on the reasons individuals might consider volunteering as an investment of time for the purpose of giving of themselves to the benefit of others, to an organization and ultimately to the benefit of their community. In fact, I believe a leading student career online resource group said it best: 
"Volunteer work is not just an item on a resume or college application - it's an essential part of a functioning society. The benefits of volunteer work reach far and wide with a ripple effect beyond the larger community, benefiting everyone in its wake."3

Organization Mission
For many nonprofit organizations, volunteers are the heart of their agency and represent the community served by the organization. Volunteers support organizations through fundraising events, community advocacy, and onsite assistance. When you volunteer your time, you are investing in the mission of the agency you are supporting. 
Alliance For Children has a wonderful team of volunteers that are committed to promoting and serving our mission. It is our belief that child abuse can be prevented and we are committed to serving the children and families who have experienced abuse and supporting them in their healing process. Volunteers that give of their time in any and all capacities serve to help us in that mission. 

Community Advocacy
The issue of child abuse is a community concern and requires the community to commit to education and taking intentional steps toward prevention and support. Volunteers represent the community and serve to bring their personal passion to our mission as well as extending our reach back out to the community by starting a conversation and encouraging those in their circle of influence to consider getting involved. In addition, many in the community do not understand their responsibility in reporting suspected abuse nor do they understand the role and benefit of a children's advocacy center. Being an advocate for Alliance For Children not only includes providing direct support to our agency through volunteering but also includes being a voice in the community to address these concerns. 

Making a Difference
Our Volunteer team adds great value to our organization and helps us achieve our objectives and goals. In addition, volunteers contribute a diverse set of skills, experience and knowledge that strengthens us as a team. By walking alongside us in our mission, volunteers are able to keep close to the heartbeat of our activities and help raise awareness in the community. 
It is our hope that volunteers find their experience in serving alongside us rewarding. It is also our desire to extend a message of great appreciation for all the contributions and community support provided by our team of volunteers. Thank you for the difference you have made! 
References
1. As 'Voluntourism' Explodes in Popularity, Who's it Helping Most? 
2. Volunteering and Its Surprising Benefits
3. Making a Difference Through Volunteering and Nonprofit Careers

About the Author
Jamie Harton is the Volunteer Coordinator for Alliance For Children. As a coordinator, she enjoys connecting community members with our agency in serving alongside our team committed to the mission of protecting Tarrant County children from child abuse. Jamie is the mother of two wonderful daughters and has two amazing grandchildren. When she is not at work, she enjoys reading, gardening and volunteering in the community assisting the homeless and families in need.