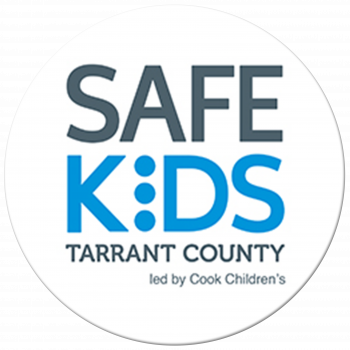 Now that families have adjusted with back to school schedules, The Center of Children's Health, led by Cook Children's thinks it's a great time to concentrate on how children are riding to school. 
September 23-29 is National Child Passenger Safety Week! 
You most likely checked off everything on the school supply list...now, check off the safety guidelines for child restraints! Hot off the press...review this link to AAP -- American Academy of Pediatrics safety list. 
Remember, every child grows differently and there are a variety of child restraints to fit each child's needs at any age, as well as their vehicle. Many children riding to school have skipped an important safety stage! "Big kids" should use booster seats, even though they might try to convince you otherwise. This is often a stage left behind by parents. I like to remind families, a car crash won't know how old your child is...kids who have outgrown their car seats are just not ready for a seat belt alone, so boosters are the way to go! 
Facts:
Road injuries are the leading cause of preventable deaths and injuries to children in the United States.
Correctly used child safety seats can reduce the risk of death by as much as 71%.
Children seated in a booster seat in the back seat of the car are 45% less likely to be injured in a crash than children using a seat belt alone. 
Three out of four car seats are not used or installed correctly. 
Considerations: 
Have you made an appointment for a free car seat check? 

Certified technicians will show you what you're doing right and anything to adjust.
Be confident knowing your child's seat has been checked for safety.
Call Safe Kids Tarrant County for your free appointment: 682-885-2634.

Think about your daily routine. Who drops your child(ren) off and who picks up? 

Is there a car seat or booster seat in each vehicle? 
Has it been checked for safety? 

Do you ever carpool or have an emergency plan in place? 

Be sure to support your "Plan B" driver. Whether it's another parent, a neighbor or relative, equip them with tools for success: 

Provide them with an extra child restraint or instruction on where to find it.
Show them how to install it into their vehicle...check their car manual, each one can be a bit different! 
Take them on a test drive to ensure they know where to drop off/pick up. Make sure they're on the list of approved drivers. 
Learn more safety tips at cookchildrens.org/safety
About the Author
Safe Kids Tarrant County (SKTC) is a local coalition led by The Center for Children's Health and is a nationally recognized community partnership. SKTC is dedicated to preventing unintentional childhood injury which is the number one killer of children ages 14 and under. 
Formed in 1992, with Cook Children's as its lead organization, Safe Kids Tarrant County is part of Safe Kids Worldwide, the first and only national nonprofit organization dedicated solely to the prevention of accidental injuries to children.