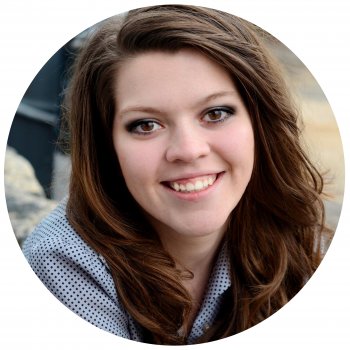 Safety First & Fun Will Follow!
Halloween is an exciting time of year for kids, and quite possibly, for yourself. Come on, admit it. You have a secret love for filtering your children's candy and picking out the good treats for yourself! It can also be a fun opportunity to get creative with your children, while creating or picking out a costume, and hitting the trick or treat trail! And while Halloween can be a night of giggles and smiles, there's nothing fun about your child being in danger. So, to help ensure they stay safe, take a look at the tips below for this month's festive holiday!
 
While picking out costumes, remember that clothing should be bright and reflective. Make sure that shoes fit well and that costumes are short enough to prevent tripping, entanglement or contact with flame. Consider adding reflective tape or striping to costumes and trick-or-treat bags for greater visibility. Obtaining a flashlight with fresh batteries always helps!
 
Review with children how to call 9-1-1, or their local emergency number, if they ever have an emergency or become lost. Review with children your first and last names as well (Note: Running out of candy is NOT an emergency).
 
If kids wish to display creative pumpkins, keep in mind that small children should not carve pumpkins themselves. Pumpkins make a great canvas for acrylic paint, stickers, googly eyes, glasses, and markers. Consider using a flashlight or glow stick instead of a candle to light your pumpkin. If you do use a candle, a votive candle is safest.
 
To keep homes safe for visiting trick-or-treaters, parents should remove from the porch and front yard anything a child could trip over such as garden hoses, toys, bikes and lawn decorations. Restrain animals so they don't inadvertently jump on or bite trick or treaters.
 
If your kids are planning on trick-or-treating, but you plan on staying in, make sure a trusted adult tags along. This can help prevent incidents. Make sure you know the adults tagging along, even if it is a parent of a friend (Dracula, Frankenstein, and Werewolf are not trusted adults).
 
Let your child know that it's okay to tell you, or another trusted adult, about suspicious activity or odd behavior from a neighbor. A child should never enter a neighbor's home or car for a treat.
 
It's very important to carefully check your child's candy bag for any treats that might be harmful. In addition to your inspection, educate your child to inspect candy before eating it.  As a safety precaution, all candy should be individually wrapped (And no, you can't take ALL the Reese's Peanut Butter Cups).
 
A good meal prior to parties and trick-or-treating will discourage youngsters from filling up on Halloween treats. Try to ration treats for the days and weeks following Halloween (Believe me, if I could eat candy three times a day, I would).
Remember to have fun! This is a great chance for you to bond with your children during a fun holiday. Take these quick and easy precautions to help your little ghosts, goblins, ballerinas, and princesses have a hauntingly happy and safe Halloween.

REFERENCES:
(2016, October). 2016 Halloween Safety Tips. Retrieved from http://www.aap.org
About the Author
Georgia is a community educator at Alliance For Children and spends her time educating Tarrant County children about how to keep their bodies safe and how to stay safe on the internet. She is also a professional photographer and an active employee with her church ministry. Georgia is looking forward to a fun and safe Halloween this year!