VOLUNTEER
Child abuse is not only a tragedy for the child and family, but also for our entire community. You can help overcome the effects of child abuse by participating in one of the many programs for clients. Your support can make a world of difference to a child who needs hope. 
Volunteer opportunities include:

Center Volunteer
Greet guests in our lobby, answer phones, complete data entry, interact with children, organize our lobby and donation rooms, and refresh seasonal landscaping.
Program Support Volunteer
Help organize and pick up donations during our backpack, Thanksgiving and Christmas client support programs.
Special Event Volunteer
Assist during one of our special event fundraisers throughout the year including soliciting donations for silent auction items, checking in and greeting event guests, event set up and logistical support.
Group Volunteer
Assist during group counseling nights at one of our centers by doing crafts, playing games and coordinating our sibling support groups.
Kids Crew Volunteer
In this joint effort with Cook Children's Medical Center, volunteers visit with children who have been hospitalized due to severe abuse or neglect. Volunteers are scheduled on an as-needed basis.
Steps To Volunteer:
Complete an Alliance For Children volunteer application and pass a Child Abuse/Neglect Central Registry and DPS Criminal History Check
Complete a volunteer interview
Attend a Volunteer Orientation and Stewards of Children® training
 
For more information on volunteering, please contact Jamie Harton.
---
SPECIAL EVENT FUNDRAISERS
Join us October 22nd for our third annual Cornhole Tournament hosted by the Pinwheel Society in benefit of Alliance For Children. 
Sunday, October 22, 2017
1:00pm - 5:00pm
Wild Acre Brewing Co.
Enjoy food, beer and music and check out our silent auction! Register your team now or purchase tickets here. 
---
 OTHER SPECIAL EVENTS
In addition to Let's Play Bingo, Alliance For Children holds other special event fundraisers during the year.  All of the money raised at our special events supports Alliance For Children's ongoing efforts to fight child abuse and raise awareness of the issue of child abuse in Tarrant County.
Picnic at the Park 
Bring a glove because Picnic at the Park means excitement and fun for the whole family!  Dine under the stadium lights, on the field of Globe Life Park, while we watch the Texas Rangers take on the Los Angeles Angels on the big screen!
Our next date will be announced soon.
The fun event includes:
Dinner and drinks on the field
Big screen viewing of Texas Rangers vs. Los Angeles Angels
Behind the scenes tour of Globe Life Park
Live and silent auctions
Texas Rangers alumni
Plan to invite friends and family for an unforgettable night under the stadium lights!
Let's Play Bingo!
This February, Alliance For Children will present our eighth annual Let's Play Bingo! Ladies Luncheon!
This February, Alliance For Children will present our eighth annual Let's Play Bingo! Ladies Luncheon!
For almost a decade, women from all over the area have joined us for a fun afternoon of champagne, prizes, Bingo, and to put an end to child abuse in Tarrant County. Save the date - you don't want to miss out on the fun!
Saturday, February 17, 2018
10:00am - 2:30pm
Omni Fort Worth Hotel
Check out the photos from BINGO 2017! To purchase a table, click here. 
---
DONATE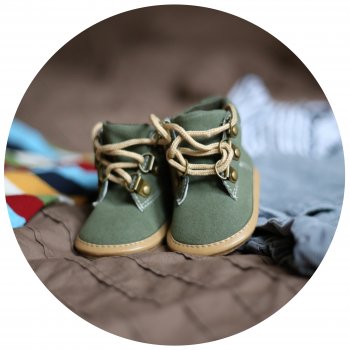 There are several ways to support the work of Alliance For Children.
Monetary Donation
You can make a one-time or monthly donation to Alliance For Children. Your donation can be made in honor of or in memory of someone and an acknowledgment can be sent in recognition of your gift.  
Monetary donations can be made here. 
Donors can also contact Alliance For Children about planned giving including IRAs and Stocks and Securities. For more information, contact your financial advisor or email Julia Summers.
In-Kind Donations
Alliance For Children also accepts the donation of items that are needed to support the children and families that we serve. Much needed items include:
Diapers and wipes
New clothing
New shoes
Toiletries (i.e., deodorant, toothbrush and toothpaste, soap, shampoo and feminine hygiene products)
Gift cards to Walmart or Target
Journals with pens
If you are interested in collecting items for Alliance For Children, email April Eastman.
---
EMPLOYMENT AND INTERNSHIPS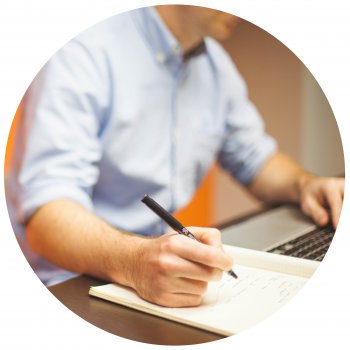 Job Openings
Thank you for your interest in becoming part of the Alliance For Children team. Please direct all resumes and cover letters to the emails specified in the job description. No phone calls, please.
Alliance For Children provides equal employment opportunities (EEO) to all employees and applicants for employment without regard to race, color, religion, sex, national origin, age, disability or veteran status.
Family Advocate - Full-Time
Position available with the Alliance For Children for a full-time Family Advocate to provide case management and support services for children and families involved in allegations of child abuse. Primary job responsibilities include evaluation of family needs, working knowledge of Tarrant County resources, advocacy for family, education for family regarding investigative and healing process as related to Alliance For Children and partners, resource and service referrals, support for family, and general day-to-day activities. 
Minimum Requirements: 
Bachelor's Degree in Social Work required, minimum of two years' experience working with children and/or families preferred 
Working knowledge of child development, family dynamics, and knowledge of abuse dynamics
Experience working with interns preferred
Good organization, communication, and networking skills
Successful completion of a background check, including criminal/CPS clearances 
Bilingual English/Spanish desired
Some travel is required
To apply, email a resume including trainings completed, and cover letter detailing your qualifications and interest in the position to hr@allianceforchildren.org with the Subject Line: Family Advocate position. Please direct any questions about the position to Lindsey Dula, Director of Program Services. Posting will end 5:00pm CST on 10/27/17. No phone calls, please. For a detailed job description, click here. 
Contract Therapist
Alliance For Children is currently accepting resumes for contract therapists to lead group therapy on various weekday evenings, 6pm - 7pm. Qualified candidates must have experience leading groups and working with abuse and trauma victims. Candidates must be licensed as an LMSW, LPC-I or LCSW and LPC is preferred. Applicants myst be familiar with evidenced based practices and be familiar with TF-CBT. 
All interested parties should submit questions and resumes to Lauren Thacker with the Subject Line: Contract Therapist. No phone calls, please. 
Internships
Interns who work at Alliance For Children not only work in a therapeutic setting, but can also be given the opportunity to work closely with law enforcement, the Tarrant County Criminal District Attorney's Office, and the Texas Department of Family and Protective Services. Internships are available through our Clinical and Family Advocate programs and are available at all of our Alliance For Children locations. Interns are accepted for fall, spring and summer semesters. 
General Internship Requirements:
All applicants must submit a resume, complete an application and provide three professional references.
All interns must pass a criminal and CPS background check.
All interns must be attending an accredited university seeking a degree in social work, counseling or related field.
Students must be willing to work some evenings and weekends and be able to provide their own transportation among all five Alliance For Children locations.
All interns will attend specific training for their placement as well as child sexual abuse prevention training prior to working with clients.
Students must commit to two semesters (nine months) at Alliance For Children.
Students must commit to 15 hours each week.
Students will agree to participate in weekly supervision with their supervisor.

Clinical Internship Requirements:
Applicants must be seeking a master's level degree in social work, counseling or a related field.
Students must have completed practicum and coursework in counseling theories prior to placement.
Interns must be willing to work with clients of all ages in a therapeutic and/or group setting.
Must attend a monthly Clinical Team meeting.
To apply for a Clinical Internship placement, complete Intern Application and submit your resume and references to Diana Davis.
Family Advocate Internship Requirements:
Applicants must be seeking at least a Bachelor's level degree in social work, counseling or related field.
Interns must be willing to participate in multidisciplinary staff meetings, observe and implement family needs assessments, provide case management services when needed, research local family resources, and learn crisis intervention techniques.
Interns may also be asked to participate in community events, fundraisers, educational programs and other programs offered by Alliance For Children.
To apply for a Family Advocate Internship placement, complete Intern Application and submit your resume and references to Lindsey Dula. 
---
CHILD ABUSE PREVENTION MONTH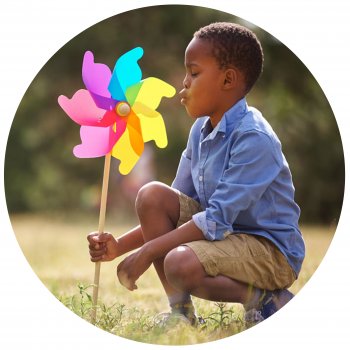 April is nationally recognized as Child Abuse Prevention Month. Every April Alliance For Children has events, programs and activities to raise awareness of child abuse in Tarrant County. Stay tuned for upcoming events for April 2018.
---
PINWHEEL SOCIETY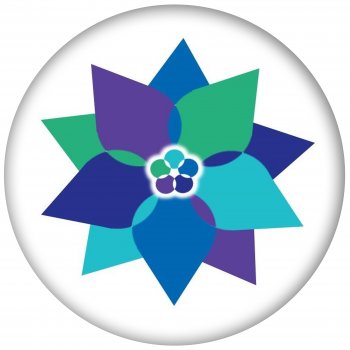 Pinwheel Society is Alliance For Children's Young Professionals Group. This group is for individuals between the ages of 25-40 who are interested in supporting the mission of Alliance For Children in our community. Pinwheel Society members meet regularly and hold fundraisers which directly support the children and protective family members that Alliance For Children serves.
For more information about becoming a member of Pinwheel Society, please contact Katy Tomlinson.