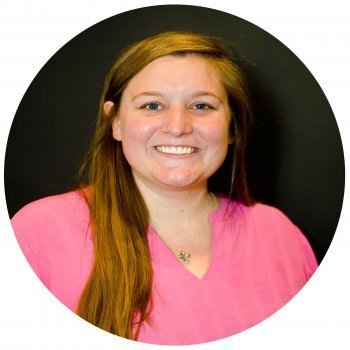 There is not a day that goes by that I do not use the Internet. It has made all aspects of my life more convenient; I am able to have access to information and knowledge at my fingertips, keep in touch with family and friends, find my way from point A to point B and pay all my bills on time. As a Community Educator, who spends the majority of her time talking to children about Internet Safety, I frequently wonder about the long-term benefits and consequences of growing up in the digital age. One of the aspects of online use that intrigues me the most is the impact that exposure to some online content has on our behaviors.  Does what we view online impact what we do in the real world?

Most of us who have children or work with children who play video games, have read studies or news stories that aim to link violence in video games to violence in real life. Researchers Lavinia McLean and Mark Griffiths, who reviewed numerous studies on the effects of violent gaming, concluded that "violent game play has a significant effect on aggressive behavior, affect, cognition and empathy." Studies like this one made me wonder if there were other links between what we do or view online and the safety of children. 
One of the most profound findings I came across while looking into the connection between what we view online and changes in behaviors was the impact that pornography viewing has on brain development. Research shows that repeated use of pornography can cause the brain to rewire itself, it can increase chemicals in the brain and form new nerve pathways, ultimately resulting in changes to the brain. Viewing pornography can start as curiosity but can sometimes develop into an obsession with a constant need for more and more degrading depictions of sexual behavior, ultimately lowering the viewers respect for others- including children. 

After learning more about pornography's impact on the brain, I was on a mission to see if there were links between these chemical changes to the brain and behaviors towards children. I was astounded by what I learned.  Studies have shown that 80% of federal inmates who are incarcerated for possession, receipt or distribution of child pornography also admitted to hands-on sexual abuse of children. According to Ken Wallentine, former Chief of Law Enforcement with the Attorney General's office of Utah, "Every time we find a child predator, almost without fail you can track back and find that pornography and child pornography was part of the picture. The links are frightening, and they are powerful."
I discovered that it is not just Law Enforcement that is able to make the connection between what we view online and child abuse. Samuel Seager, a perpetrator, claims that his interest in children started when he accidentally stumbled upon child pornography. He said that child pornography was very easily accessible and the things he saw that were so shocking and terrible, became less shocking and terrible as he continued searching.
These findings are powerful and a great reminder that what we view online matters in the real world.  It shows us that dangerous online content can directly impact our behaviors, and some of these changes can directly impact child safety. Viewing dangerous content is not an innocent act, but can impact brain development, desensitize viewers and lead to criminal acts against a child or adult.  

The information I learned in researching this topic further instills that educating children and adults and helping them navigate their online world is so important to the safety of our community.   

Information for this article came from: 
-    https://www.deseret.com/2011/11/28/20390071/link-between-child-porn-and…
-    https://www.apa.org/monitor/2009/12/child-abuse
-    https://www.therecoveryvillage.com/process-addiction/porn-addiction/rel…
-    https://www.focusforhealth.org/how-pornography-impacts-violence-against…
-    https://fightthenewdrug.org/how-porn-changes-the-brain/
-    http://spokanecares.org/pornography-changes-thinking-spokane.php
-    https://fulleryouthinstitute.org/blog/the-real-impact-of-violent-video-…
About the Author 
Carol Logan is the Community Engagement Supervisor with Alliance For Children. She spends close to 90% of her time in schools located around Tarrant County talking to children about personal body safety, through a program called P.S. It's My Body and Internet safety, through a program called Netsmartz®. When Carol is not at work, she is playing with her dog Bodie and spending time with family.